Potato prices surge 43% in 2 days
112 days ago
Potato prices rose by 43% in two days last week.
On Tuesday a 10-kilogram bag set you back R37.15, according to Potatoes South Africa.
By Thursday that same bag cost R53.29.
The surge in price is due to heavy rains that disrupted harvesting in the Free State.
Ray White (in for Bruce Whitfield on The Money Show) interviewed Dr André Jooste, CEO at Potatoes South Africa.
Listen to the interview in the audio below (and scroll down for quotes from it).
We're talking about an R8 billion industry at the primary level…

Dr André Jooste, CEO - Potatoes South Africa
South Africa produces fresh potatoes 12 months in a year…

Dr André Jooste, CEO - Potatoes South Africa
We export between 8% and 10% of our potatoes to the northern markets [in Africa]…

Dr André Jooste, CEO - Potatoes South Africa
Get the 10 most-read articles of the week from Bruce Whitfield's The Money Show, emailed to you every Friday morning:
Recently heard on air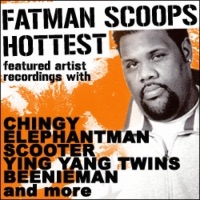 Fatman Scoop - Be Faithful