[WATCH] Catching up with Tresor as he opens up about life and music
|
400 days ago
Scorpion Kings (DJ Maphorisa and Kabza De Small) have created something wholly unique on their collaborative album with Afro-pop maverick and entrepreneur, Tresor called Rumble In The Jungle - a 14-track anthemic amapiano experience that is available to stream on Apple Music today.
As creators of some of the biggest South African hits of the last 10 years, DJ Maphorisa (Uhuru's "Y-Tjukutja", Mafikizolo's "Khona" and gqom anthems "Oncamnce" and "Midnight Starring") and Kabza De Small ("Sponono", "iLog Drum") are no strangers to pushing the boundaries of African music to pioneer a future wave.
Renowned for his distinct sound, Tresor is a multi-platinum selling artist and three-time award winner for Best Pop Album at the SAMAs, and his distinct vocal timbre amplified the first two successful singles off Rumble In The Jungle, "Funu" and "Fola Sade".
This boundary-breaking album is also accompanied by striking visuals - from its energetic, fashion-forward music videos, to the one-of-a-kind two-headed sculpture created for the album's artwork and facilitated by artist services company Platoon.
Designed by visual artist and sculptor, Hedi Xandt (who had previously worked with Beyoncé on The Lion King: The Gift Soundtrack) he created a modern artefact depicting The Scorpion Kings and Tresor as the legendary trinity, Memnon.
Memnon was not only an African King, equal in strength to Achilles, whom he battled before the gates of Troy, but also the true identity of the Egyptian Pharaoh Amenophis and the father of the Norse God of Thunder, Thor.
WATCH: Rumble in the Jungle covert art
"This particular album is special for me because it represents a bold statement of pride in the diversity of our culture as Africans, embracing the rich musical landscape of our home. We went back to the source and tapped into sounds from all over the continent for this album," Tresor explains.
"Rumble In The Jungle is a sonic roar, a cultural bridge breaking all barriers and bringing our people together through music. We are fusing the incredible South African rhythm of Amapiano with Swahili, French, Congolese sounds and melodies, as well as west African chants with Afrobeats elements. It's boldly authentic, unapologetic, energetic and raw."
From the hard-hitting hook of opener "Stimela", to the traditionally-rooted melody in "Soro", to the groove-inducing Afro-house vibes of "Dust In The Wind" featuring Beatenberg, Rumble In The Jungle is a glorious showcase of why the eyes of the world are currently on Africa and her creative exploits.
From Cape Town to Cairo, Nairobi to New York, Accra to Amsterdam and beyond, Rumble In The Jungle is a testament to the power of African music and how far it's come in its evolution, with something for everyone to enjoy.
"This album is a gift to Africa. We are bringing the amapiano sound to the continent. We loved working on it and are excited for Africa and the world to hear it," concluded DJ Maphorisa.
MUSIC
What would the weekend be without the 947 Top40, powered by CTM, as Joburg's soundtrack for Saturday!
The 947 Top40, powered by CTM, is not just the ultimate countdown of the 40 biggest hits, it's a playlist of all your favourite jams! The music you stream, request and love – delivered to you by Zweli, who always has his finger on the pulse of all things awesome.
Listen to the 947 Top40 with Zweli, powered by CTM, every Saturday from 10:00 to 14:00 and enjoy hearing the songs you just can't get enough of making their way onto the chart and climbing their way to the coveted number 1 spot.
[LISTEN] Ariana Grande releases 'Positions (Deluxe)' album with 4 new songs
[WATCH] Daft Punk call it quits and it's the end of an era
Mi Casa's Mo-T launches cancer awareness project
The Subconsciously Interview: Zweli chats to Black Coffee about his new album
"It's the realist and the most honest we've ever been!" - Mi Casa's J'Something
Mi Casa perform LIVE in studio ahead of Huawei Joburg Day in the Park
Ayanda MVP chats to J'Something about 10 years in the music industry
Joburgers share the first CDs they ever bought and we're feeling nostalgic
Billie Eilish responding to trolls for body-shaming her, has us talking
Billie Eilish reveals first teaser for her new documentary
ABOUT 947
If Joburg is South Africa's heart, then 947 is its racing pulse. 947 keeps listeners connected to the city, engaged with the boldest personalities and moving to the biggest hits – all day and all night.
947 is all about having fun in Joburg. Our job is to make our audience laugh and to give them a lift. As a station, we also have a deeply embedded focus on changing lives in Joburg by amplifying the generosity of its people.
If you love Joburg, 947 loves you!
Download the 947 App on iOS and Android.
FOLLOW US ON SOCIAL MEDIA
Facebook: @947Joburg
Twitter: @947
Instagram: @947Joburg
Recently heard on air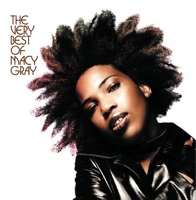 Macy Gray - I Try