'Get Beefy' with Greg and Lucky on 947 with Karan Beef
947 and Karan Beef want you to 'Get Beefy' for your chance to win a share of R20 000 in cash.
To win, send us your beefy puns and one liners to WhatsApp 082 054 0208, then tune into Greg and Lucky to find out if you're a winner.
The meatier your puns and one liners, the bigger your chances of winning with Karan Beef. Now quality has a name.
Karan Beef

The festive season is about celebrating with family, friends and delicious food. Make your festive season celebrations extra special with Karan Beef. Home grown, Class A excellence is exactly what you'll get every time.

Here are some tips to help you find Karan Beef's mouth watering cuts:

Look for the red and blue label in store.
Go to www.karanbeef.com for Karan Beef stockists.
Demand Karan Beef by name.

Karan Beef. Now quality has a name!
P.S. Download the Beef Easy app served by Karan Beef.. You'll find delicious, festive recipes under the 'Time to Celebrate' occasion!
View Terms & Conditions
This competition runs on 947 from 01 December 2018 with on-air winning moments from 03 to 07 December 2018 on the Afternoon Drive with Greg & Lucky.
To participate listeners must send a WhatsApp voice note on 0820540208 of their Beefy pun or one liner.
Two voice notes will be played out on air and 947 and Karan Beef will choose a winner at the direction of the Presenter daily from the entries received from 01 – 07 December 2018.
The daily Winner is awarded with R4000 prize money.
The judges' decision is final, and no further correspondence will be entered into.
The prize is not negotiable, not transferrable, and cannot be exchanged.
947 and Karan Beef will not be held liable for entries not received for any reason whatsoever, and will not be responsible for network connectivity or hardware issues experienced while participating.
A participant will not be able to win this competition if they have won a prize on 947 within the past 90 days, whether on-air, online or via any of the station's social platforms.
If a winner chosen does not comply, their entry will be disqualified, and a new winner will be randomly selected.
In the event that a winner cannot be successfully contacted, is ineligible to accept the prize, or contravenes the terms and conditions of this competition or of 947 and Karan Beef, the prize will be forfeit.
Primedia Broadcasting will notify the winner when the EFT will take place, based on the receipt of requested documentation.
947 reserves the right to cancel or amend the competition and these terms and conditions without notice. Any changes to the competition will be notified to participants as soon as possible by the promoter.
Employees of Karan Beef, Primedia Broadcasting and their immediate family and friends, are not permitted to enter the competition.
By entering this competition, a participant is indicating his/her agreement to be bound by these terms and conditions.
All queries can be sent to webmaster947@947.co.za
All other standard terms and conditions apply.
Recently heard on air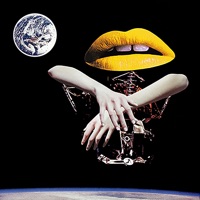 Clean Bandit - I Miss You (feat. Julia Michaels)