Why you should seriously consider wearing slippers to work on Friday
|
1473 days ago
This coming Friday is "Slipper Day".
To take part you need a R10 wristband; then wear your favourite slipper all day!
Slipper Day is a "Reach for a Dream" initiative.
Since 1988, The Reach for a Dream Foundation has brought hope, joy and healing to South African children and their families by offering the child a magical moment to regain their childhood that is being lost to an life-threatening illness.
The Money Show's Bruce Whitfield interviewed Dr Craig Nossel, Head at Discovery Vitality Wellness.
Nossel spoke about the sustainability of Reach for a Dream and maintaining the organisation's position in the economy.
He also touched on how it raises millions each year for children with life threatening illnesses through Slipper Day.
Slipper day is Reach for a Dream's biggest annual fundraising event.
Listen to the interview in the audio below.
Enjoy The Money Show, but miss it sometimes?
Get the best bits emailed to you daily, right after it ends:
Get the 10 most-read articles of the week from Bruce Whitfield's The Money Show, emailed to you every Friday morning:
Recently heard on air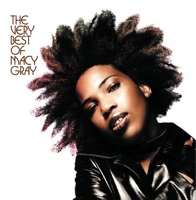 Macy Gray - I Try